You've likely heard the phrase "when the going gets tough, the tough get going." But sometimes, everyone needs a little help. When you find yourself headed over Aptos roads that are arduous, Subaru X-MODE® is there to assist you! Subaru X-MODE® helps improve the performance of your vehicle so it can handle everything from wet and slippery Watsonville roads to rugged trails outside Scotts Valley. Learn more about Subaru X-MODE® and how it works by reading our helpful X-MODE® deep dive. Still have questions along the way? Reach out to our team today for additional information!
---
What is Subaru X-MODE®?
Subaru X-MODE® is a Subaru feature that's enabled with the simple push of a button. What does it do exactly? It allows you to control how power is split between the engine, transmission, braking system, and Subaru Symmetrical AWD system. This helps you to maintain optimal control over your Subaru under tricky circumstances, like when roads in Watsonville are icy or wet, or the terrain you're on in Monterey is rough and uncertain. 
Many drivers also find it helpful to use their Subaru Forester X-MODE® or Subaru Crosstrek X-MODE® when they're scaling a steep uphill or downhill incline. It's worth noting that this feature does affect fuel efficiency, so it's probably best turned off under normal circumstances. Still, it's a great feature to have when you need it, regardless of the Subaru model you drive. Enhancing capability and fostering peace-of-mind are some of the most important benefits of Subaru X-MODE®!
---
How Does Subaru X-MODE® Work?
Subaru X-MODE® helps you maintain composure by providing a safer driving experience over uncertain terrain. It does this by increasing the capability of multiple vehicle systems, including: 
All Wheel Drive: Capitola drivers can experience more from their Subaru Symmetrical AWD system when they enable X-MODE®. How? X-MODE® raises the front and rear coupling force, which helps increase both traction and power.
Engine Throttle: Subaru X-MODE® keeps the engine throttle from opening too much too quickly. How? A special setting kicks on when you turn on this feature, telling your Subaru to deliver torque more slowly at first and then add more incrementally as needed. 
Transmission: When you turn on X-MODE® while driving around Santa Cruz or Capitola, it keeps the transmission in a lower gear so you can enjoy stronger power from your SUBARU BOXER engine. 
Hill Descent Control: Working at speeds below 12 miles per hour, Hill Descent Control helps you maintain starting speed by managing the throttle and braking while traveling down a steep hill. X-MODE® helps regulate this power to keep you safer. 
Vehicle Dynamics Control System: When a wheel starts to slip, X-MODE® can work with the VDC system to maintain or improve control. 
---
What are the Benefits of Subaru X-MODE®?
Activate the Subaru Crosstrek X-MODE® or Subaru Outback X-MODE®  and you will find many performance benefits, including: 
Automatic activation of Hill Descent Control when you need it
Extra power delivered to the wheels that have grip
Enhanced performance of the traction control system 
Direct power to slipping wheels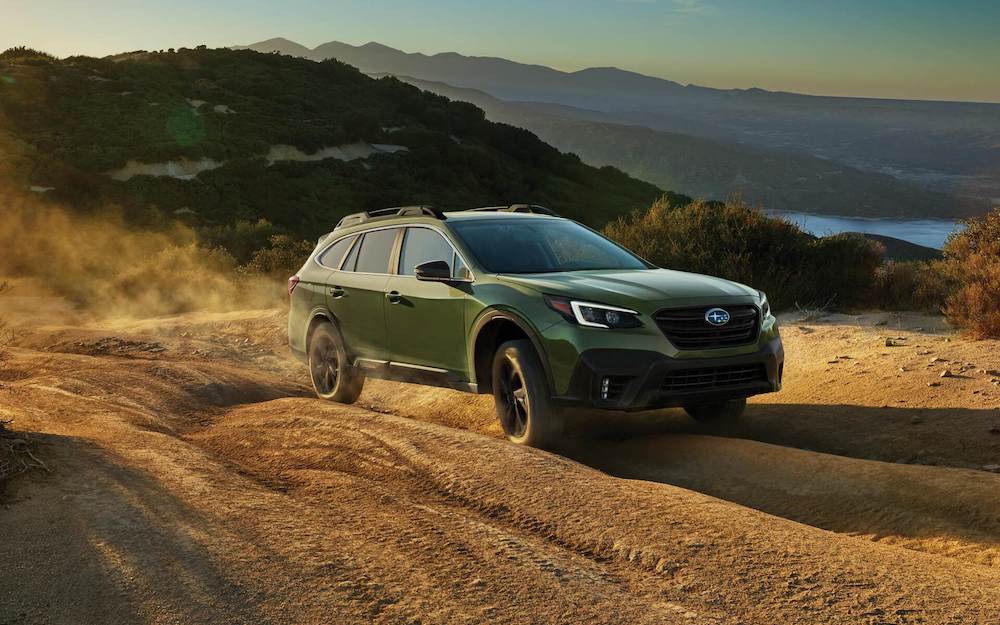 ---
Experience Subaru X-MODE® near Santa Cruz
Here at Santa Cruz Subaru, we have a wide range of new Subaru models with X-MODE® and other advanced technologies to help you make more of your Capitola area adventures! Ready to experience all that the Subaru Forester X-MODE® has to offer? Maybe you want to explore Subaru Outback X-MODE® in action. Regardless of which Subaru model with X-MODE® calls to you, we can help! Contact us for additional information, or simply take a look at our selection of new Subaru vehicles with X-MODE®. When you're ready, feel free to apply for financing online to help yourself get the car loan process started!