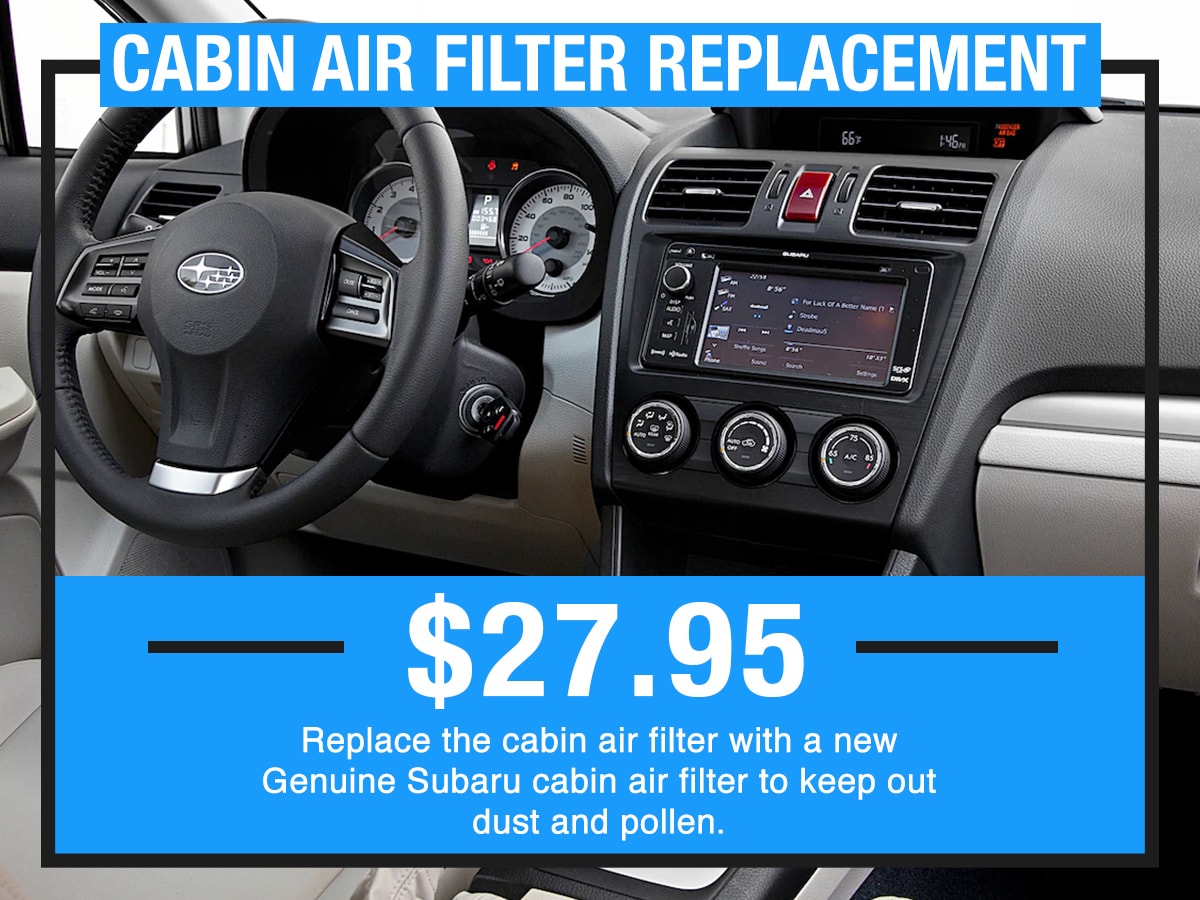 Renew Your Cabin Air Filter at Santa Cruz Subaru
The cabin air filter is the part of your car that cleans the air as it comes into your vehicle from the outside. This air comes through your heating and air conditioning system into the cabin of your car. It collects pollen, dirt, dust, and other airborne particles that make it difficult to breathe and prevents them from coming into your car.   
Do I Have To Change My Air Filter?
You do not necessarily have to change your air filter, but it is recommended that you change it regularly. If you drive in a heavily congested area with heavy traffic, the air tends to have poor quality, where particles and grime can build up on your air filter quickly. In those areas, you should changes your air filter more often. The air filter can get filled up with bugs, dirt, leaves, and other debris.