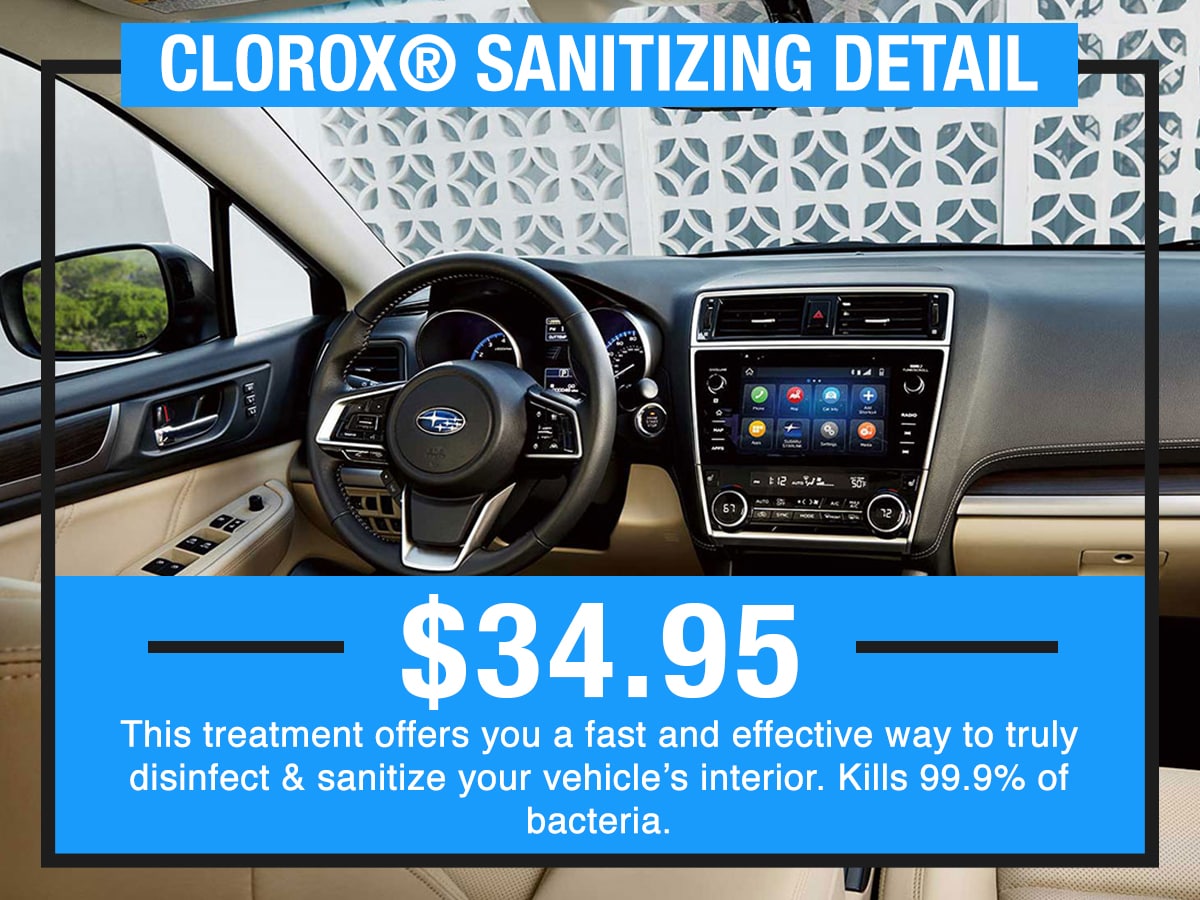 Clorox Vehicle Cleaning
CLOROX® TOTAL 360® TREATMENT IS 100% BLEACH-FREE AND KILLS 99.9% OF BACTERIA* ON SOFT SURFACES IN YOUR CAR, TRUCK OR SUV.
Clean you can see. Germs you can't. Trust Clorox to kill the germs that come along for the ride.
Clorox® Total 360® is the first system that pairs a patented electrostatic sprayer with trusted Clorox products to quickly and easily reach areas of your vehicle where germs live.