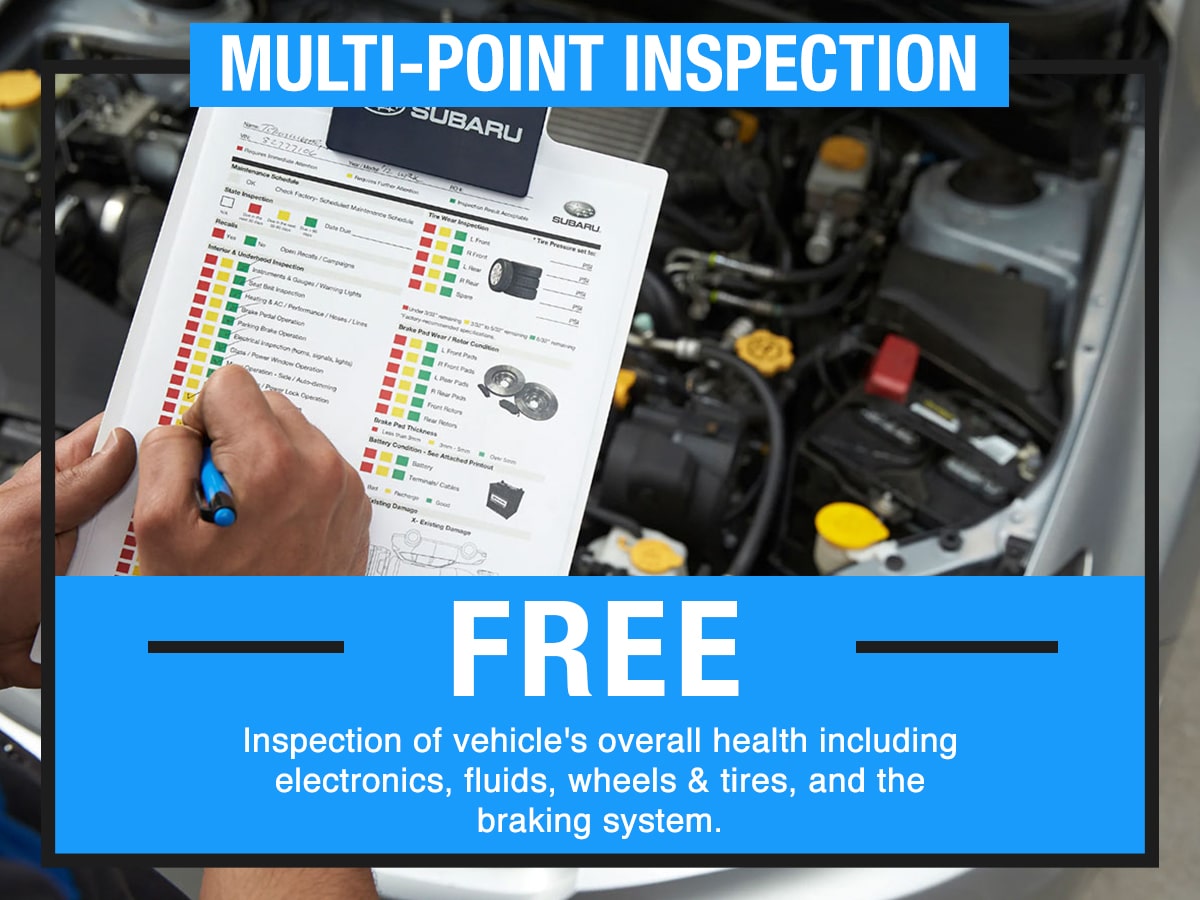 Multi-Point Vehicle Inspection at Santa Cruz Subaru
When you're a car owner, you want to keep your car in good condition and as well maintained as possible. Part of this responsibility is having it regularly inspected to ensure you are aware of any issues with your major parts and mechanicals. The easiest way to do this is through a multi-point inspection.
What is Involved in a Multi-Point Inspection
After scheduling a multi-point inspection, the technician will spend time fully analyzing and assessing your car. This could include making sure that all of the fluids are full, the filters are clean, and that you are up to date with all routine maintenance. They will also run a variety of tests to ensure your engine, brakes, transmission, battery, and other important parts are in good condition. Based on the assessment and inspection, additional repairs and maintenance services could be requested.