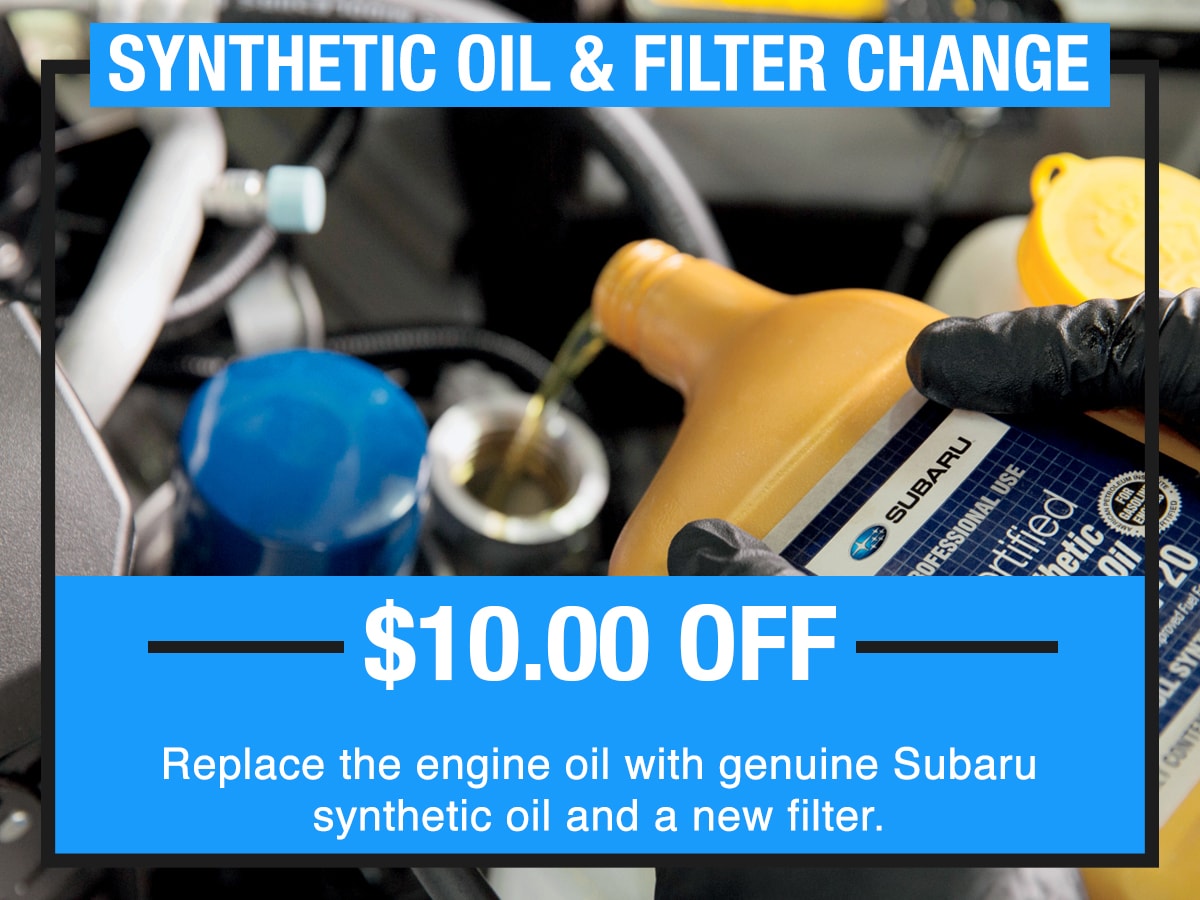 Full Synthetic Oil Change in Capitola, CA
Keeping your Subaru on the road can only be done when you maintain your periodic oil changes. Despite what many of our Subaru owners may believe, not all oil changes are the same. One of the best types of oil changes that you can receive for your Subaru is the full synthetic oil change service. The difference when choosing full synthetic can make the difference in the performance and lifespan of your Subaru.
Compared to a conventional oil change, the process performed with each service is the same. The difference is in the oil that is used for your Subaru. Full synthetic oil is a higher caliber oil that is much purer than conventional oil. Like the fuel options that you have for your Subaru, you can choose different grades of gasoline when you pull up to the pump. The same is true for oil, and full synthetic is the premium option oil. It does cost a little more than conventional oil but the benefits are worth every dollar in the long term.