Have you ever wondered, "Are Subarus all-wheel drive?" If so, the answer is yes! All new Subaru models, with the exception of the BRZ coupe, come standard with this helpful technology. But what exactly is Subaru Symmetrical All-Wheel Drive and how does this useful Subaru drivetrain technology work? Learn all about the Subaru all-wheel-drive system, Subaru Symmetrical AWD, with us here at Santa Cruz Subaru! Don't hesitate to contact us with questions!
---
Compare Other AWD Systems vs. Subaru Symmetrical AWD
Before we explain what Subaru Symmetrical AWD is, first you should have an understanding of vehicle drivetrains, including regular all-wheel drive vs. front-wheel drive. A vehicle's drivetrain is composed of a group of parts that work together with the engine to drive power to the wheels. Typically, drivetrains are either 2WD, 4WD, or AWD. Learn about all these options below:
What is 2WD?
Two-wheel drive, or 2WD as it's often abbreviated, is a drivetrain that ultimately sends power to only 2 of the vehicle's 4 wheels. There are two types: front-wheel drive, and rear-wheel drive. 2WD is most often associated with fuel-efficiency or cost-savings.
What is 4WD?
4WD is a drivetrain that sends torque to all four wheels in a vehicle. Traditionally, turning on or off 4WD entailed deflating a vehicle's tires and reinflating, but today's 4WD systems are much more advanced for Santa Cruz and Capitola drivers. They're often full-time (meaning all 4 wheels are always powered), or part-time (meaning that the vehicle operates in 2WD and power gets sent to wheels as-needed).
What is AWD?
All-wheel drive is a system similar to 4WD that drives torque to all four wheels, either on a full-time or part-time basis. Many modern AWD systems use an array of intelligent sensors to automatically detect wheel slippage or loss of traction and divert power to the necessary wheels accordingly. 
---
What is Subaru Symmetrical AWD & How Does It Work?
Subaru Symmetrical AWD is a proprietary Subaru AWD technology that involves a symmetrically laid out engine, transmission, and transfer case in relation to the vehicle's left and right sides, leading to a more balanced center-of-gravity vs. other AWD systems, not to mention more stable performance and handling benefits on Scotts Valley roads. How exactly does this intelligent AWD system work? It sends power to all four wheels at any given time, until sensors detect that power is needed, at which time it sends power to the wheel for increased traction.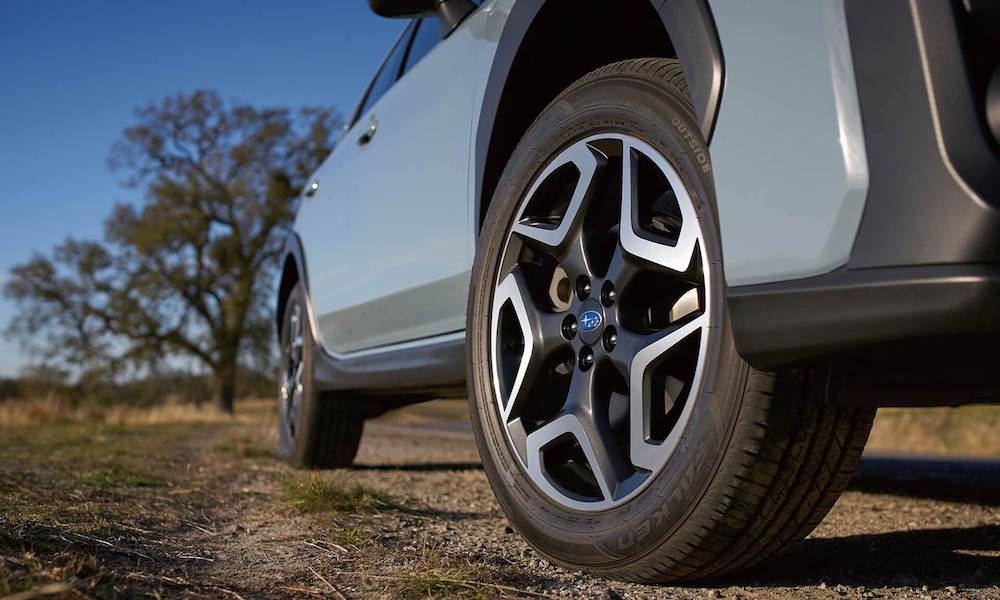 ---
Find Your Perfect Subaru With Symmetrical AWD in Capitola!
Now you know more about what vehicle drivetrains are and how Subaru Symmetrical AWD works. Want to learn more about Subaru technologies like EyeSight® or STARLINK™ multimedia? We can help with that, too. If you're ready to experience this Subaru technology in-action today around Aptos, contact us or visit us here at Santa Cruz Subaru near Monterey and Watsonville! We're here to help with all your Subaru questions!